If you're a single sleeper who wants a little more wiggle room than a twin, but you don't want to commit to the bulk of a queen size mattress, a full or double bed might be the perfect size for you. At 54 by 75 inches, the full bed offers plenty of sleeping surface to single sleepers while still remaining compact enough to work with limited space.
Regardless of your bed's size, you're going to want the best, most comfortable new mattress possible. With all the amazing beds out there, it can be tough to sift through them all to find the right choice for your specific needs. That's where we come in. Below, we've included a list of some of the best full-size mattresses on the market today.
What Is The Best Full Size Mattresses?
Here is the best full size mattresses in 2022:
Best Full Size Mattress For 2022 – Reviewed
1.

Amerisleep AS3 - Best Full Size Mattress Overall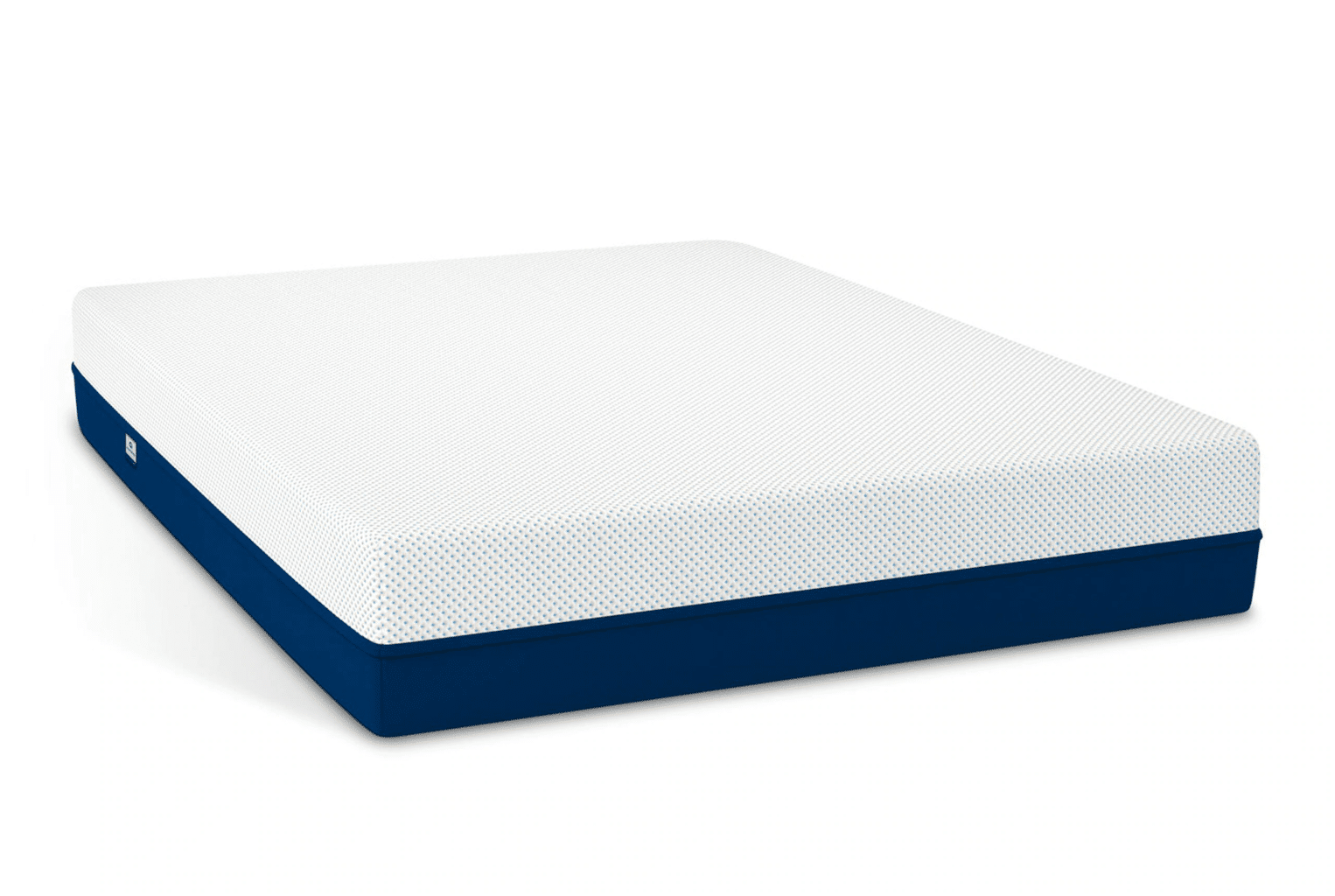 Highlights
Medium firmness
Plant-based memory foam
100-night sleep trial
20-year warranty
Another Amerisleep offering, the AS3 mattress is probably the most versatile on this list, designed to adapt to just about any type of sleeper. At a medium feel, it's recommended for everyone from couples to petite back pain sufferers to side, combo, and back sleepers.
This all-foam mattress features Amerisleep's CertiPUR-US® certified advanced open-cell Bio-Pur memory foam to wick away hot air while you sleep. Its highly responsive memory foam comfort layer will conform to your shape and bounce right back when you change positions.
The AS3's transition layer with HIVE® technology is designed with your whole body's support needs in mind, from lifting your head and legs to compressing under your hips and shoulders, promoting a neutral spinal position. And the base layer of durable foam will help prevent your mattress from sagging or developing soft spots.
Like the AS5, the Amerisleep AS3 is also backed by a generous 20-year warranty and a 100-night, satisfaction guarantee.
2.

Zoma Hybrid - Best Hybrid Mattress
Highlights
Medium-firm feeling
Gel memory foam comfort layer
100-night sleep trial
10-year warranty
Designed with athletes in mind, the Zoma Mattress offers the perfect night's sleep to anyone looking for a great hybrid. Its main features include a ventilated AirCloth cover, perforated memory foam comfort layer, and steel coil support system, which all combine to deliver an ultra-cool sleeping experience.
The first layer of the Zoma features breathable, cushioning gel memory foam comfort layer that delivers pressure relief to your shoulder and hip joints. The dynamic response transition layer, made with Reactiv™ foam, provides an ultra-responsive, ultra-supportive transition that bounces back quickly and offers ultimate contouring. And the durable base foam underneath the pocketed coil layer helps increase motion isolation.
The Zoma mattress is a medium on the firmness scale, making it perfect for a wide variety of sleepers, including side sleepers, back sleepers, combo sleepers, and couples with different firmness preferences.
The Zoma, like the Vaya and Amerisleep, is backed by a CertiPUR-US® certification. It's also manufactured using an eco-friendly process known as Vortex Foaming. The Zoma mattress comes with a 100-night sleep trial, free shipping, and a 10-year warranty.
Maybe the best feature of this mattress is its price point. The full size hybrid offers great value, coming in at just $899—well below the average cost of $1,000 to $3,000 and lower than many of its competitors. Don't let the price fool you, though; you're still getting a high-quality mattress designed to alleviate pain and tension from stressful, demanding lifestyles.
3.

Vaya Mattress - Best Value Mattress
Highlights
Responsive foam comfort layer
Medium firmness
100-night trial offer
10-year warranty
The bouncy, supportive Vaya Mattress offers a full 12 inches of cooling, open-cell foam to keep you cushioned and supported all night long. The Vaya Comfort Foam has powerful contouring abilities, allowing it to conform to your shape and offer custom support. This proprietary foam also bounces back fast, regaining its shape in a heartbeat whenever you change sleeping positions.
The open-cell foam comes with a breathable, cooling cover for added temperature regulation. All the foam in this mattress is also CertiPUR-US® certified for low VOC and toxic chemical levels.
The support layer of the Vaya Mattress is made with Vaya Foam to offer stable support to your body and promote neutral spinal alignment. Since the entire mattress is made of foam, it will also last a long time—a decade or even longer. And the medium-firm foam support means this mattress will likely work best for back sleepers, heavier sleepers, and people suffering from lower back pain.
The Vaya Mattress comes with a 100-night sleep trial and free shipping on both orders and returns, and it's backed by a 10-year warranty.
4.

Amerisleep AS5 Hybrid - Best Soft Mattress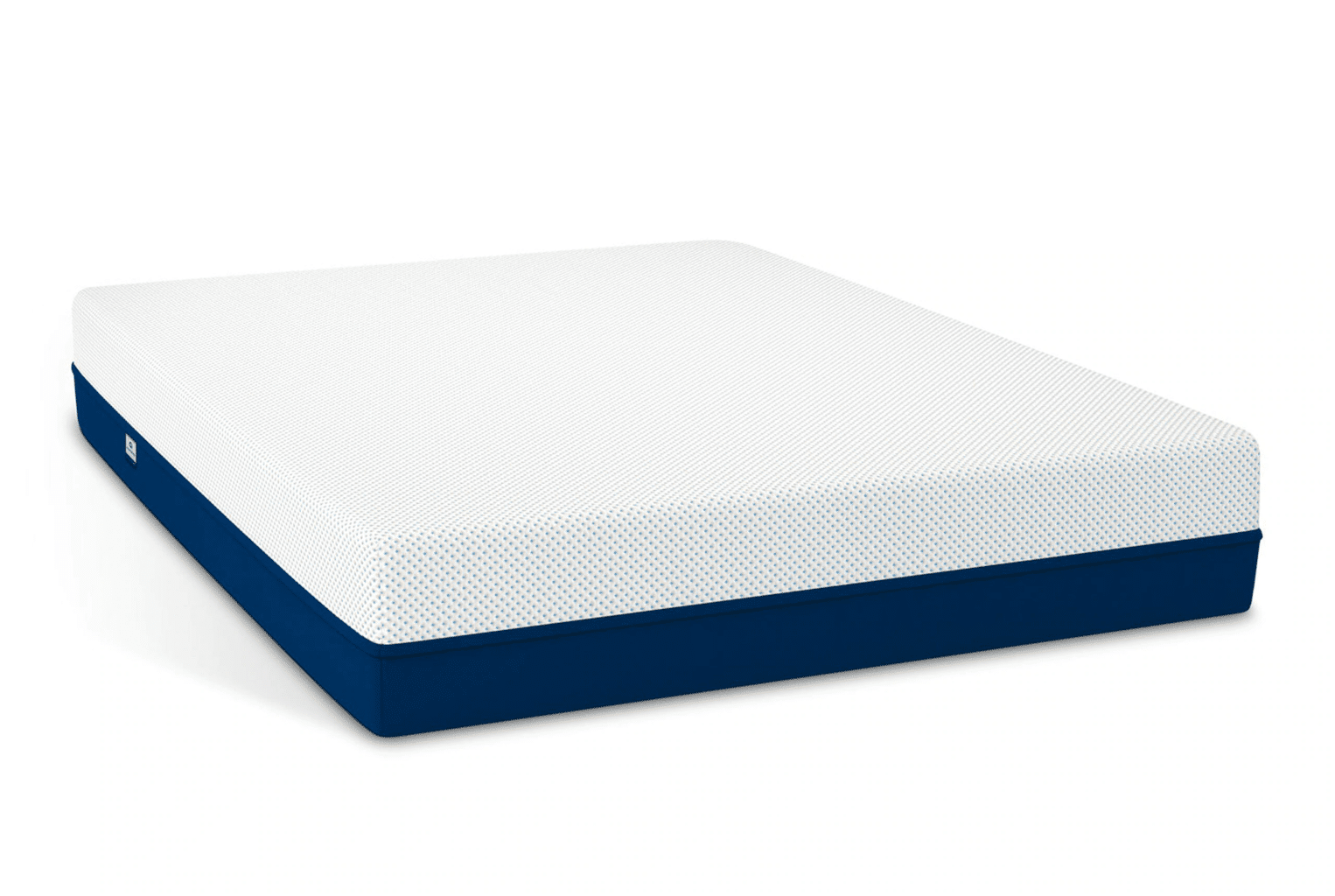 Highlights
Plush feel
Plant-based memory foam
100-night sleep trial
20-year warranty
If you're looking for the perfect hybrid, look no further. The Amerisleep AS5 Hybrid features a plant-based, Bio-Pur® foam comfort layer for a more breathable and responsive feel than traditional memory foams.
This cushioning-yet-supportive comfort layer combines with the latex-like Active Flex foam transition layer to offer the perfect pressure point relief and full-body support, giving you the cradling you need to wake up pain-free.
The combination of cushion and support this soft-feel bed provides makes it great for side and combo sleepers. The AS5 Hybrid also works for petite and plus-size sleepers alike because it contains two different support technologies and has a contouring comfort layer.
The pocketed coil support system is designed to offer adaptable support to the body, responding to your weight to give the foam transition and comfort layers extra bounce. These coils also offer additional air circulation for enhanced coolness while still limiting motion transfer.
In addition, the AS5 Hybrid is eco-friendly and non-toxic. It's CertiPUR-US® certified, so you can rest assured it has low VOC (volatile organic compound) emissions, and it's resistant to dust mites, mold, mildew, and allergens.
Best of all, the AS5 Hybrid comes with a risk-free, 100-night trial, including free shipping, and a generous 20-year warranty.
5.

Avocado Green Mattress - Best Organic Mattress
Highlights
GOTS organic cotton and GOLS organic latex
Pocketed spring coil base
1-year sleep trial
25-year warranty
If you're in the market for an all-natural, organic mattress, the Avocado Green Mattress might just be the ideal choice for you. This mattress and cover come free of polyurethane foams, chemical flame retardants, and synthetic fabrics. The cooling, GOTS (Global Organic Textile Standard) certified cotton mattress cover works in tandem with the naturally-cooling latex comfort layer to pull heat away from your body as you sleep. 
The mattress's comfort layer is made of 100 percent organic, GOLS (Global Organic Latex Standard) certified latex made from sustainably harvested rubber. And its support core includes as many as 1,414 pocketed coils arranged in 5 separate zones for great support. This mattress also boasts a reinforced steel perimeter for excellent edge support. 
The standard Green mattress has a firm feel, making it great for stomach sleepers and heavier sleepers. Back sleepers who want the Avocado Green can opt for the pillow top addition, which will tamp down the firmness level to make the mattress medium-firm.
Every Avocado mattress, including the Green, is GREENGUARD Gold certified so you can rest assured it has the lowest VOC emissions possible. Best of all, this mattress is backed by a 25-year warranty and a full 1-year sleep trial.
How to Choose the Best Full Size Mattress
There are several important factors to think about when mattress shopping, from your sleeping position to your body type to your budget. 
Sleeping Position & Body Type
Sleep position, more than anything else, dictates the firmness you'll need in your mattress. Side sleepers need soft to medium firmness to cradle their hip and shoulder joints. Back sleepers need medium to medium-firm mattresses to support their lumbar regions. And stomach sleepers need medium-firm to firm mattresses to keep their pelvises from sinking and their backs from arching. 
Your body type can also play a role in your firmness needs. If you're a heavier sleeper (over 230lbs), you may need to increase your firmness level to avoid over-sinking. Likewise, if you're on the lighter side, you may need a softer mattress to get enough compression. 
Mattress Type 
As far as mattress type goes, there are four basic types: memory foam, latex, innerspring, and hybrid. 
Memory Foam
Memory foam mattresses are made of a modified type of polyurethane foam called viscoelastic polyurethane foam. As its name suggests, this foam is designed to be flexible and durable, making it the most contouring mattress material. Beds made of memory foam are able to conform to your shape and offer custom support like no other mattress. However, these mattresses are also less responsive than other materials, and memory foam tends to retain heat if it doesn't contain a cooling technology like gel or plant-based additives.  
Latex Foam
Latex is made from the sap of the rubber tree and makes for a bouncier, cooler foam than memory foam. Natural latex is also one of the few mattress materials that's organic rather than synthetic. Therefore, latex mattresses are ideal for those with allergies and other sensitives. On the flip side, latex doesn't conform as well to your shape as memory foam, and it's also quite heavy.
Innerspring
Innerspring mattresses are made of a network of coils topped by a comfort layer that can be made of anything from wool to foam to cotton and even synthetic materials like polyester and rayon. Innersprings are the most responsive of all the mattress types and promote the most air circulation, but they don't isolate motion very well, and they aren't very supportive. 
Hybrid
Hybrid mattresses, like their name suggests, are a blend of foam and innerspring support. They have a pocketed coil base layer and at least two inches of foam on top. Hybrids have a lot of the advantages of both foam and coil mattresses. They're supportive and contouring, but they're also responsive and promote airflow. However, they're not very easy on the budget.  
Budget 
Most full size beds are comparatively budget-friendly, but material can have a big impact on their cost. Hybrids are the most expensive of all the bed types because it costs a lot to manufacture and compile all their different components. Foam mattresses fall somewhere in the middle. And innersprings are usually the cheapest mattress type. 
Expect to pay around $900 to $3,000 for a hybrid full, depending on whether it comes with additional sleep technologies. Memory and latex foam beds will be a bit cheaper, running between $600 and $2,000, while innerspring fulls really shouldn't cost more than $1,500.
FAQs
What's the difference between a hybrid and innerspring mattress?
Innerpsring and hybrid beds both have coil bases. However, innersprings are made of a coil support layer with a thinner bit of cushioning or a pillow top comfort layer. Meanwhile, hybrids have a coil support system like an innerspring does, but they come with at least two inches of foam for a top layer. Many hybrids include extra layers of foam, including a comfort layer of plusher foam and a transition layer of more durable foam. Some hybrids may also have a foam base.
What's the best kind of mattress for a hot sleeper?
Hot sleepers will appreciate the air circulation and support of a hybrid. The pocketed coil base layer promotes extra airflow, which helps to wick your body heat away from you during the night. However, hot sleepers looking for a cooling mattress, may also enjoy a latex foam or a gel memory foam bed. 
If I have lower back pain, what kind of mattress do I need?
If you have lower back pain, firmness is going to be the thing you want to focus on more than material. Most sleep experts agree that the best mattresses for back pain are medium-firm to provide sufficient support to the lumbar region. A medium-firm foam mattress is likely ideal for low back pain sufferers, as the contoured support of latex or memory foam combined with this firmness level may offer the most pain relief. 
Can two people use a full size bed?
Full sized beds are often referred to as double beds because (technically) two people can sleep on them. The dimensions of a full size bed, 54 inches wide, only gives each individual sleeper 27 inches. Width-wise, that's the same amount of space an infant gets in a baby crib—not exactly conducive to a great night's sleep. Some couples might be able to get away with a few nights on a full, but if you're looking for a permanent solution, you're better off going with a queen or king. 
Can I get full size bunk beds? 
Yes. Bunk beds come in twin, twin XL, and full sizes. If you want a full bunk bed, just make sure you're paying attention to the max weight capacity of your frame. Some mattresses—especially memory and latex foams—can be very heavy and may exceed the capacity of the top bunk. They may also be difficult to get up and down. 
Bottom Line
A full can be the best mattress size for sleepers looking for a little extra wiggle room without breaking the bank or overcrowding their bedroom. One final thing to keep in mind about a full is their length. Since they're only 75 inches long, they may not offer enough legroom to tall sleepers. If you're over 6 feet tall, you may need to consider a queen. For the rest of us, the full is a roomy and comfortable mattress.
Chris was a psychiatrist and neurologist with board certification in sleep medicine Clinical Associate Professor at the University of California. For over 10 years, he served and helped patients at Stanford Health Care-Stanford Hospital with their sleeping disorders.
After suffered from sleep disorders for years, Chris has been passionate about sleep health ever since. He wants to help others sleep better and wanted to make the world of sleep easy to understand for everyday people.