Here is our expert review of the best box mattresses.
In recent years, shopping online for mattresses has grown exponentially for multiple reasons. It's quick and convenient, unlike shopping for mattresses in store. Box mattresses are shipped straight to you and easy to transport thanks to their vacuum-sealed packaging.
For some of us, making such a large purchase online can be jarring and worrisome, but most mattress companies offer generous sleep trials and warranties to ease your troubles. Most mattresses sold online are similar to mattresses sold in stores—if not better—so it's worth giving online shopping a shot.
With our guide, we help you find the best mattresses in a box and discuss the benefits of shopping online.
Here Are The Best Mattresses in a box in 2022:
The Best Mattresses in a box In 2022 - Reviewed
1.

Amerisleep AS3 Mattress In A Box - Editor's Pick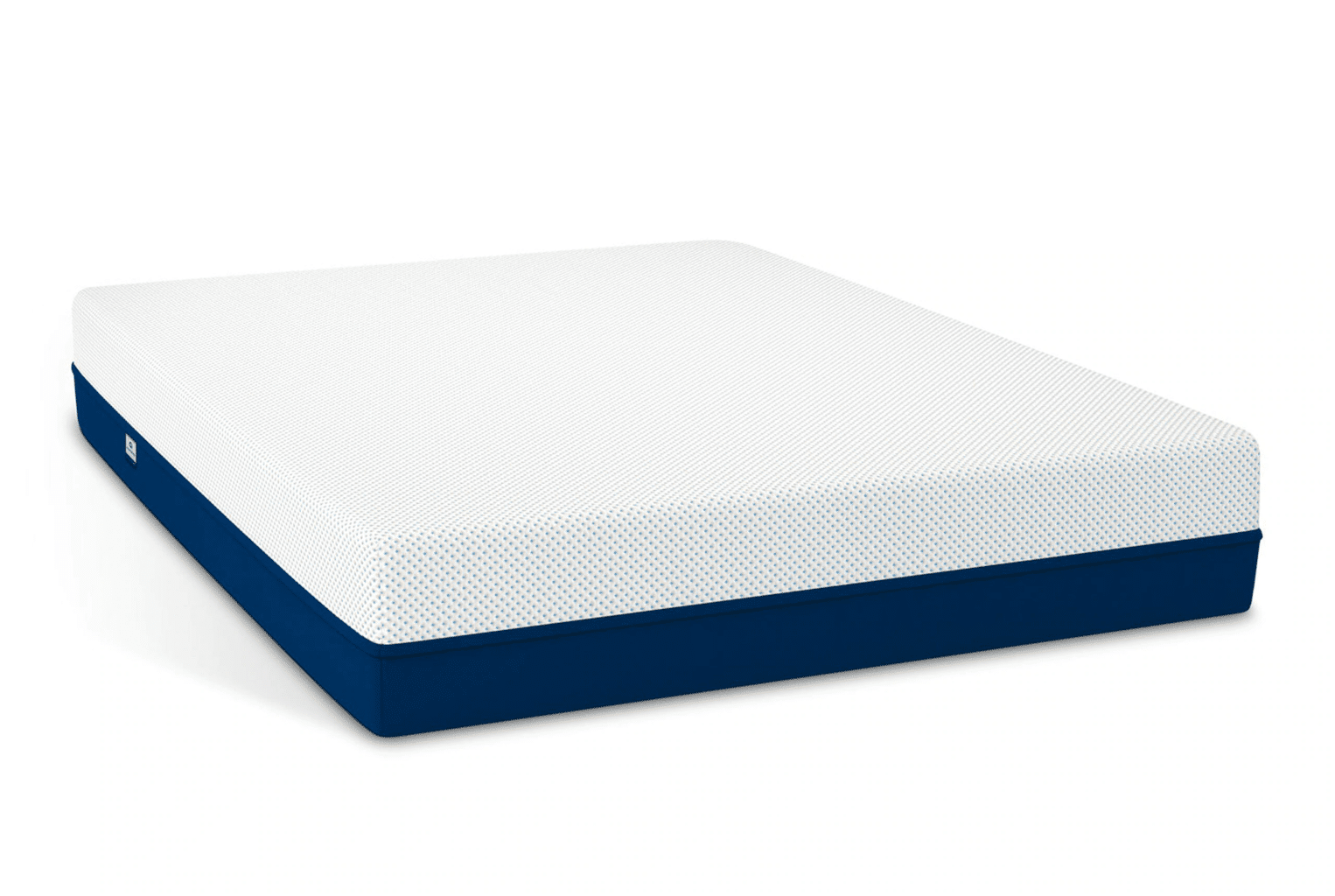 Highlights
Plant-based memory foam, Bio-Pur®, is naturally responsive and breathable
Medium firmness is perfect for side, back, and combination sleepers
Stable foam base prevents sagging and spinal misalignment
The AS3 is Amerisleep's best-seller for its balance of cushioning and support. This bed has a medium firmness level and is excellent for side sleepers, combination sleepers, and couples.
The mattress is 12 inches thick and has three foam layers, including 3 inches of Bio-Pur®, 2 inches of Affinity foam, and 7-inches of Bio-Core®. The bed also features a soft and breathable cover.
The AS3's Bio-Pur® comfort layer is durable and buoyant. Thanks to the AS3's unique manufacturing process, this plant-based foam is cooler than traditional foam, so you won't overheat at night.
The Affinity layer features a technology known as HIVE®, a 5-zoned support system. This means the foam is firmer around your head, back, and legs, but softer around the shoulders and hips. This construction allows for better spinal alignment.
At the base of the AS3 is the Bio-Core® base.
This eco-friendly foam supports the top layers of the mattress along with preventing them from sagging or going soft.
The AS3 is CertiPUR-US® certified and made in the USA. Amerisleep mattresses come with a 100-night sleep trial and a hefty 20-year warranty.
2.

Zoma Mattress - The Best Foam Box Mattress
Highlights
Gel memory foam comfort layer for a cooler night's sleep
Zoned support to the lumbar spine
Responsive transition layer ensures a safe, neutral spinal position
Next on our list is a mattress great for athletes or anyone looking for optimal pain relief. The Zoma Mattress is built to help you sleep deeper, recover faster, and wake up feeling refreshed. The Zoma Mattress has a medium feel, which works well for side sleepers, combination sleepers, and couples.
The top of the Zoma Mattress contains 2 inches of gel memory foam with Triangulex™ technology. The memory foam adapts to your body's curves for optimal comfort, while the gel infusion dissipates heat. With the Triangulex™ zoned support technology, the bed feels firmer around your torso and softer around your shoulders and hips.
The second layer is 2 inches of Reactiv™ foam, a transition layer between the soft comfort layer and the firm foundation. It also adds bounce to the bed, making it easier to move and preventing you from feeling stuck in your bed.
The foundation of the Zoma Mattress is 7 inches of Support+.
This durable foam supports the upper layers, as well as supporting healthy spinal alignment while you sleep.
It also protects the bed from developing sags or wearing down.
If you get the Zoma Mattress, you also receive a 100-night sleep trial and a 10-year warranty.
3.

Vaya Mattress - The Best Budget Box Mattress
Highlights
High-quality affordable mattress
Microfiber cover is soft and ventilated to increase airflow
Responsive comfort layer cradles the joints and ensure spinal alignment
When shopping on a budget, it's easy to compromise on comfort and support, but with the Vaya Mattress, you don't have to. The Vaya Mattress is supportive and cushioned—but only costs $599 for a queen bed. It's also suitable for most sleepers and body types, including side, back, and combination sleepers.
The 12-inch Vaya Mattress contains two foam layers and a soft and breathable mattress cover.
The top of the Vaya Mattress is 3 inches of cushiony Vaya Comfort Foam. This layer is built to mold under your body and alleviate pressure points. It also stays cool to foster uninterrupted sleep and prevent you from overheating.
The bottom of the mattress is 9 inches of Vaya Base Foam.
This firm foundation is built to withstand wear as well as support your body.
While the Vaya Mattress has a lot to offer, it's not for everyone.
With Vaya's 100-night sleep trial, you can test the bed from the comfort of your home. If you decide the bed isn't for you, returns are free and simple. Not only that, but the Vaya Mattress includes a 10-year warranty.
4.

Amerisleep AS5 - The Best Soft Mattress In A Box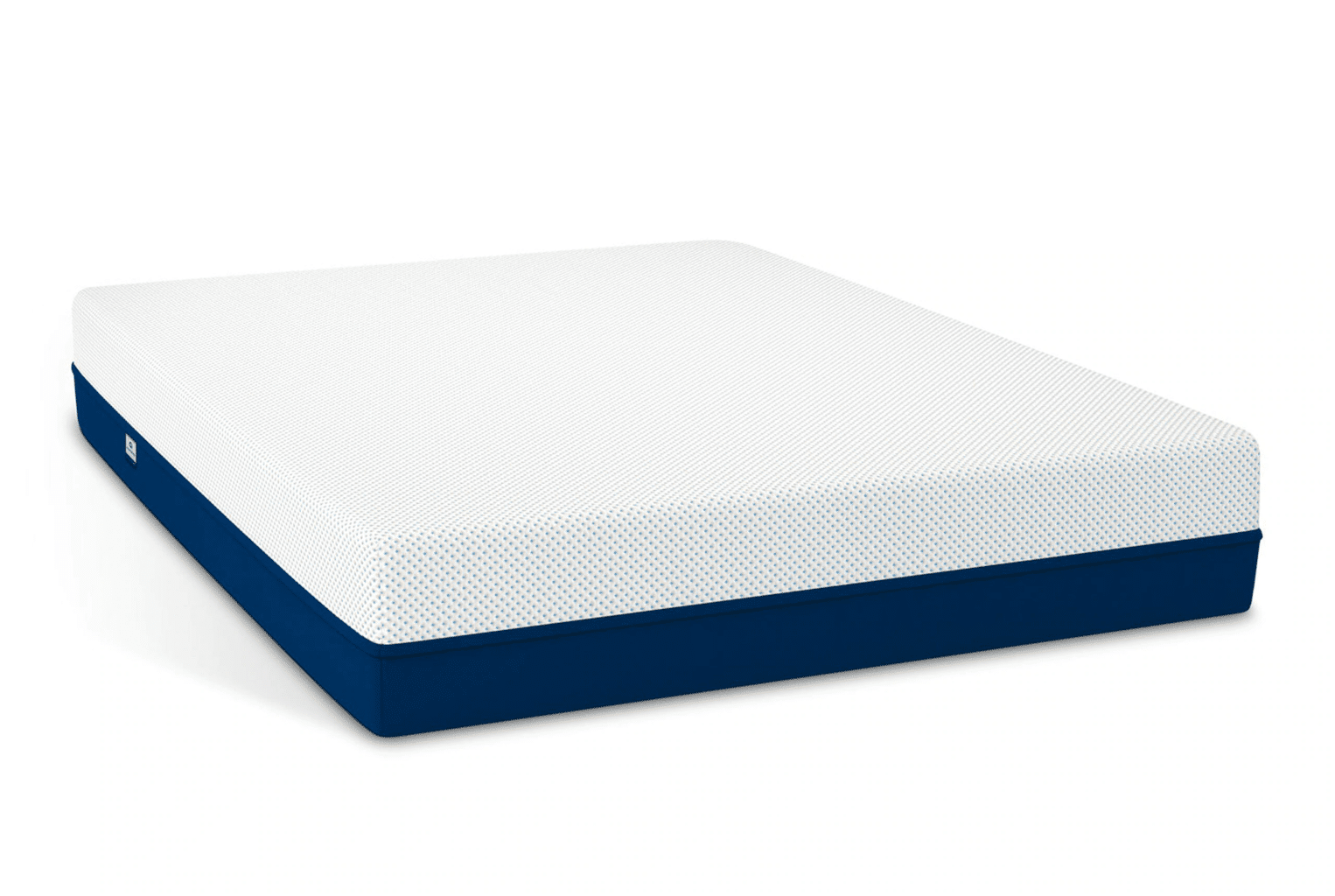 Highlights
Ultra-soft feel, perfect for side sleepers and petite individuals
Made with naturally breathable and non-toxic plant-based memory foam, Bio-Pur®
Zoned transition layer to prevent excess sinking and spinal misalignment
For a softer mattress with a luxurious feel, the Amerisleep AS5 is an excellent choice. This bed combines soft foam layers for pain-free comfort and deep sleep.
The mattress is 14 inches thick and contains 3 inches of Bio-Pur®, 2 inches of Active Flex, 2 inches of Affinity foam, and a 7-inch Bio-Core® base. This construction causes the bed to feel soft and comfortable, but also offers bounce so you don't feel stuck in bed.
The AS5 is also available in a hybrid option: the AS5 Hybrid. The Hybrid option replaces the Affinity layer and Bio-Core® base with 8 inches of pocketed coils and a 1-inch foam foundation.
Pocketed coils are stable, durable, and quiet.
They offer excellent support and distribute your body weight, ensuring you experience minimal pressure points when sleeping.
Compared to foam, pocketed coils are also very springy, for those of you who prefer more bounce in your bed.
Both the AS5 and AS5 Hybrid

are CertiPUR-US® certified and made in the USA. They come with a 100-night sleep trial and a 20-year warranty, along with free shipping and returns.
5.

Tuft & Needle Original - Best Basic Mattress In A Box
Highlights
Breathable stretch-knit cover
Graphite infused foam comfort layer
7-inch support base
Another budget option is the Tuft & Needle Original—it's simple but high-quality and provides firmer support. The medium-firm mattress is typically best for back sleepers, stomach sleepers, and anyone with back pain. 
The T&N Original's comfort layer is made from 3 inches of Adaptive® foam. This graphite and gel-infused foam draw the heat away from your body to help you sleep comfortably. It also helps alleviate pressure while staying bouncy so you don't feel trapped in your bed.
The bottom layer of the bed is 7 inches of support foam. It supports your body while you sleep and also protects the bed from wear and sags.
The T&N Original has multiple safety certifications, including GREENGUARD Gold, Clean Air, and CertiPUR-US®.
Tuft & Needle offers a 100-night sleep trial and a 10-year limited warranty for the T&N Original.
It also comes with free shipping and returns.
6.

Purple Mattress - Best Foam Alternative Mattress In A Box
Highlights
Made of patented hyper-elastic polymer for ultimate pressure relief
The grid-like structure allows for maximum airflow which increases the ability for the mattress to stay cool
Hybrid option available for heavier customers or those who need more support
The Purple Mattress offers advanced support and comfort. It contains thousands of air channels to keep sleepers cool and a grid-like foam to provide fast-acting support.
At the top of the bed is 2 inches of Purple Grid™ foam, a cushiony comfort foam. It's springy and bounces back into shape instantly, making it easier to shift positions and get in and out of bed. Thanks to the layer's responsiveness, the bed has minimal motion transfer for couples who share their bed. 
Beneath the Purple Grid™ is 7.5 inches of Dual-Layer Comfort Foam. One side of the layer is cushiony, while the other side is durable. This construction prevents sags, promotes a neutral spine, while still being comfortable and cushiony.
Over both layers of the bed is the stretchy SoftFlex knit cover. Although the cover is soft, it's still breathable and cool.

If you go with the Purple Mattress, you also receive a 100-night sleep trial and a 10-year warranty covering workmanship defects and sags.
Types of Bed in a Box 
Yes, "bed in a box mattress" is a name for mattresses sold online, but there are a variety of mattresses in a box. Some types of bed in a box mattresses include memory foam, latex, innerspring, and hybrid beds. 
Memory Foam Mattresses
Memory foam mattresses are popular for relieving pressure and pain. It's a great option if you struggle with joint or muscle pain, or if you simply want a bed to cradle you while you sleep.
Traditional memory foam beds can feel hot and uncomfortably soft. However, many online mattress brands have proprietary memory foam to ensure their beds are cool and supportive.
Latex Mattresses
Natural latex is another type of foam popular from mattresses. 
Derived from the sap of rubber trees, latex foam is naturally cool and springy, so you'll feel like you're sleeping on your bed rather than inside of it. At the same time, latex relieves pressure to promote more restful sleep. 
Latex mattresses are naturally hypoallergenic and resistant to dust mites, keeping your bed clean. 
Innerspring Mattresses
Innerspring mattresses are traditional beds made from steel coils. 
An innerspring bed is breathable and supportive, but not always the most comfortable. Innerspring mattresses have the lowest satisfaction rating from users compared to other popular mattresses. 
Although innerspring beds often have pillow tops or Euro tops, they're not quite as cushiony as latex or memory foam mattresses are. The pillow tops and Euro tops can shift out of place, go flat, and become lumpy. You have to pair an innerspring bed with a box spring for maximum comfort, but box springs can be noisy and break down quickly as well.
Hybrid Mattresses 
A hybrid bed has the breathability and support of an innerspring bed, but also the pressure-relief and cradling of a foam bed.
Unlike most innerspring beds, hybrid beds feature pocketed coils, which are more durable and quiet compared to continuous coils. Pocketed coils also conform to your body better for more precise support. 
Benefits of Buying a Mattress in a Box Mattress
We'd argue that shopping for a mattress online is better than shopping for a mattress in-store for most people. This is thanks to the cheaper prices, great sleep trials, convenience, and lack of salespeople when online shopping. 
Cheaper Prices
With online shopping, you can find high-quality mattresses for a fraction of the cost of mattresses sold through brick-and-mortar stores. This is thanks to the lack of overhead costs. There's no need to pay rent for a building and bills, fewer employees, and so on.
Online mattress stores run deals and sales all the time, along with offering free shipping and returns, saving you more money.
Convenience
Not all of us have the time or energy to drive out to a mattress store to browse—possibly for hours. The lack of convenience might stop you from buying a new bed for months and even years, simply because there's no time to go mattress-hunting. 
For anyone, but especially if you work long hours, have an irregular work schedule, have children, or even have mobility issues, the convenience of shopping for a mattress online is much easier. You have the option to shop at all hours of the day—or night—from the comfort of your home.
No Salespeople
When shopping in-store, salespeople often push you to buy something you're unsure about. It can be hard to get away from salespeople in-store, too, since they're employees trying to make a commission.
When shopping online, there's nobody there to pressure you into buying a bed you're not interested in. Still, most websites have optional customer support experts for you to talk to if you have any questions or concerns. 
Generous Sleep Trials
Bed in a box mattress stores revolutionized the concept of sleep trials—extended periods where you take a mattress home and use it. Sleep trials take away the fear of shopping online. Many of us worry about buying a bed online because there's the possibility you won't like the bed when it arrives.
At a mattress store, you only have several minutes to rest on a mattress. A few minutes of rest in public is not the equivalent of sleeping on a mattress for years. Conversely, sleep trials can last anywhere from 30 to 365 days.
It takes 30 to 60 days to adjust to a new bed and if you decide you don't like your mattress at that time, sleep trials protect you from having to buy an entirely new bed or suffer on a painful one. You simply need to contact the brand's customer service line and follow their instructions to make the return.
FAQs 
Is it safe to buy a mattress online?
Yes, but we always recommend buying from reputable companies. Check out mattress reviews, compare brands, and be realistic about your purchase. A $100 mattress made with hand-picked Egyptian cotton and organic latex may seem like a steal but is most likely a scam and not worth your money.
Buy from retailers directly from their websites rather than through third-party stores. Look for brands with good sleep trial periods, warranties, and return policies, so if it turns out you dislike your bed, you can easily return it. 
Are all mattresses in a box the same?
A bed in a box mattress is an all-encompassing term to describe mattresses sold online. There are countless different bed in a box options out there. Companies all offer different mattresses, including memory foam, latex, hybrid, and innerspring. 
Even then, the mattresses differ. For example, one company's memory foam mattress can be entirely different from another company's.
How long do bed in a box mattresses last?
The lifespan of a bed in a box mattress varies on the brand, type of bed, and price. Generally, most mattresses—bed in a box or not—last between 7 to 10 years. In some cases, beds can last up to 15 years.
Can you sleep on a bed in a box the first night? 
Mattresses in a box are vacuum-packed and rolled up to fit into compact cardboard boxes for shipping. For some beds, it takes only a few hours for the bed to fully expand upon reaching your home.
Regardless, we suggest waiting 24 to 48 hours before sleeping on your mattress so it has time to expand. If you use it earlier, the bed may feel stiff and take longer to expand. Using a bed before it has completely expanded won't damage the bed but is simply uncomfortable.
How long can you leave a bed in a box in its box?
A bed in a box is vacuum-sealed—removing all of the air from the mattress—before being shipped to make transport easier. However, your mattress should not stay in this form for long.
Leaving your mattress in the box can damage its structural integrity, cause it to sag, and void mattress warranties. It's best to open your mattress immediately after receiving it but be sure not to leave your bed in its box for longer than two months.
Conclusion
Shopping for the best mattress online has a lot to offer. Don't let the fear of not feeling or seeing your mattress in-person before buying stop you from trying out a mattress in a box. Online mattress stores—including the ones we've listed—offer sleep trials to ensure you shop online worry-free and easily find the right mattress for you. 
Chris was a psychiatrist and neurologist with board certification in sleep medicine Clinical Associate Professor at the University of California. For over 10 years, he served and helped patients at Stanford Health Care-Stanford Hospital with their sleeping disorders.
After suffered from sleep disorders for years, Chris has been passionate about sleep health ever since. He wants to help others sleep better and wanted to make the world of sleep easy to understand for everyday people.